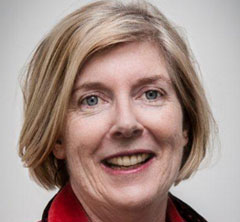 Professor Elizabeth Sullivan
MD, MBBS, MPH, MMed (Sexual Health), FAFPHM, Cert Sexual and Reproductive Health, Cert Executive and Management Development.
Professor Sullivan is a public health physician with 23 years' experience working at a national and international level as a maternal and reproductive epidemiologist. She is a Professor of Public Health, at the University of Technology Sydney and Associate Dean of Research with the Faculty of Health. From 2002-2014, she was the Director AIHW National Perinatal Epidemiology and Statistics Unit, where her position involved academic and research leadership of the national unit, monitoring reproductive, maternal and perinatal health. She has national expertise in the development of perinatal and reproductive health information and surveillance systems, data linkage, being a national Data Custodian and the management of large datasets including 12 years' of experience managing the Australian and New Zealand Assisted Reproduction Database (ANZARD). She is Chief Investigator of Australasian Maternity Outcomes Surveillance System (AMOSS) and leads a health services research group with focus on maternal and reproductive health. She is Chief Investigator on a number of NHMRC and other competitive grants and is a highly experienced research administrator with demonstrated expertise in management of national multisite projects.