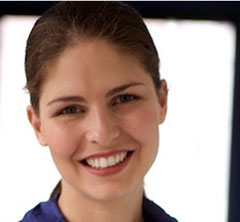 Dr Claire Wakefield
Dr Wakefield leads a growing group of paediatric psycho-oncology research professionals at the Behavioural Sciences Unit, at the Kids Cancer Centre, Sydney Children's Hospital. You can read more about her team here:
www.behaviouralsciencesunit.org.
Her key research interests involve investigating the needs of children, adolescents and young adults with cancer, and their families. She is particularly interested in working with families affected by cancer, or by the threat of developing cancer in the future, including addressing the issues faced by parents, siblings and grandparents. Her team are currently coordinating three randomised controlled trials of psychological/behavioural interventions, to meet the needs of adolescents and young adults who have recently finished cancer treatment and to improve nutritional outcomes in younger cancer survivors. She also has a strong research interest in bereavement, fertility, sleeping, educational issues for survivors and e-mental health.