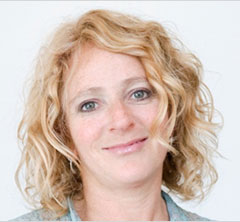 A/Prof Catharyn Stern
Associate Professor Kate Stern has coordinated the Fertility Preservation Service (FPS) at The Royal Women's Hospital and Melbourne IVF for over 20 years. The FPS program aims to maximise fertility for women at risk of infertility and ovarian failure as a result of chemotherapy and/or radiotherapy treatment. The FPS was the first dedicated service for fertility preservation in Australia and continues to lead clinical programs and research in this area of medicine. The team have published widely in the area, in peer reviewed journals and are regularly asked to present outcomes from these studies nationally and internationally. The FPS program has been formally initiated by the Queensland Fertility Group and IVF Australia, with Melbourne IVF assisting with the co-ordination of this program.
Associate Professor Stern also initiated Australian and New Zealand's first Fertility Preservation "Special Interest Group." This group comprises of national and international experts in the field of fertility preservation, which was launched in 2009. The initiative has been supported and endorsed by the Board of the Fertility Society of Australia.
Associate Professor Stern was appointed as the Chair of the Clinical Oncological Society of Australia (COSA), Adolescent and Young Adult (AYA) fertility guidance working group. Associate Professor Stern, together with the COSA AYA working group have developed guidelines which provide evidence-based recommendations and 'good practice points' to assist health professionals in effectively discussing with their AYA patients and their families:
The potential risk of cancer treatments to fertility
Fertility preservation options for AYAs diagnosed with cancer
Potential late effects and the need for assessment and monitoring of reproductive, sexual and endocrine health after cancer treatment
Associate Professor Stern was also responsible for leading the ground-breaking research providing unequivocal evidence that ovarian tissue cryopreservation does preserve complete follicle development, and that normal ovarian function and pregnancy can both occur at a site outside of the ovaries.
Associate Professor Stern is currently an Associate Investigator on an NHMRC grant: A case study of the development of expert practice in fertility preservation and treatment for people with cancer to inform Australian policy (2013 – 2015).