Salesforce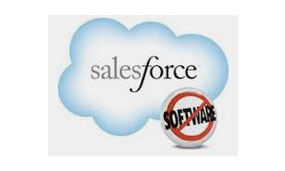 Salesforce.com Inc.https://www.salesforce.com/au/ is an online, web-based , Customer Relationship Management (CRM) that runs in "the cloud" applications. These web-based applications allow users to directly manage and access their data from any internet portal from anywhere in the world. The web-based applications are easy to use, deliver high performance output thereby maintaining customer satisfaction. Data stored on the Salesforce.com servers are extremely secure and reliable, where data is backed up on a regular basis. Salesforce team are certified developers, providing tailored applications and services to their clients by developing targeted initiatives, strategies and solutions for projects. Salesforce developers are expert architects and have extensive experience in all aspects of Salesforce's web-based platforms.
Salesforce.com is currently ranked the most innovative IT Company in America by Forbes magazine and number 7 in Fortune magazine for 2014. The Salesforce.com Foundation donates 1% of the company's resources to support organizations that are working to "make the world a better place."
We are very grateful to the Salesforce foundation team for their philanthropic efforts in developing the Australasian Fertility Preservation Registry pro bono and for their generous provision of numerous licenses for access to the registry.