Kids Cancer Centre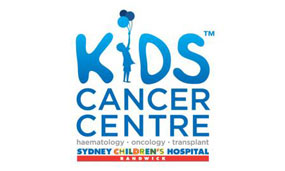 The Kids Cancer Centre (KCC) at Sydney Children's Hospital, Randwick (SCH) has been treating children and adolescent young adults (AYA) for cancer and blood disorders in NSW and throughout Australasia for almost 50 years. The KCC is a large multi-disciplinary department and provides both medical and psychosocial expertise and management for children and adolescents with different types of cancer and blood disorder.
The Department is committed to offering a breadth of treatment options for children and AYA patients, which include standard protocols, advanced therapies and clinical trials. Patients also benefit from the vast pediatric subspecialty resources such as neurologists, orthopedic specialists, diagnostic imaging specialists, pathologists, all providing comprehensive medical care.
The Kids Cancer Centre are very supportive of the research being undertaken by the FUTuRE Fertility research team and have funded a FUTuRE Fertility research assistant for 2 years as well as support for the development of resources required for this study.
For more information about the Kids Cancer Centre and the research we are undertaking please visit our website at: http://www.kids-cancer.org.