ANZBCTG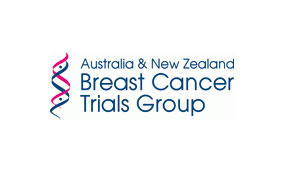 The Australia and New Zealand Breast Cancer Trials Group (ANZBCTG) would like to extend its support for the FUTuRE Fertility research team and the Australasian Oncofertility Registry.
The ANZBCTG is the largest, independent, oncology clinical trials research group in Australia and New Zealand and for more than 35 years has conducted clinical trials for the treatment, prevention and cure of breast cancer. Our research program involves multicentre national and international clinical trials and brings together over 700 researchers in 87 institutions throughout Australia and New Zealand.
The ANZBCTG supports the research of the FUTuRE Fertility Team, which will assist people diagnosed with or affected by cancer with fertility preservation and help clinicians make recommendations to their patients based on high quality scientific evidence.
Despite significant improvements to the survival rate of those diagnosed with breast cancer, some women's fertility may be affected by cancer treatment. Recent breast cancer clinical trials research, conducted by members of the ANZBCTG in Australia and New Zealand with international collaborators, has shown excellent results in preserving the fertility of patients with new treatment options.
The efforts of the FUTuRE Fertility Team will complement this work and will fill a gap in the management and coordination of fertility guidelines and practices within Australia and New Zealand.